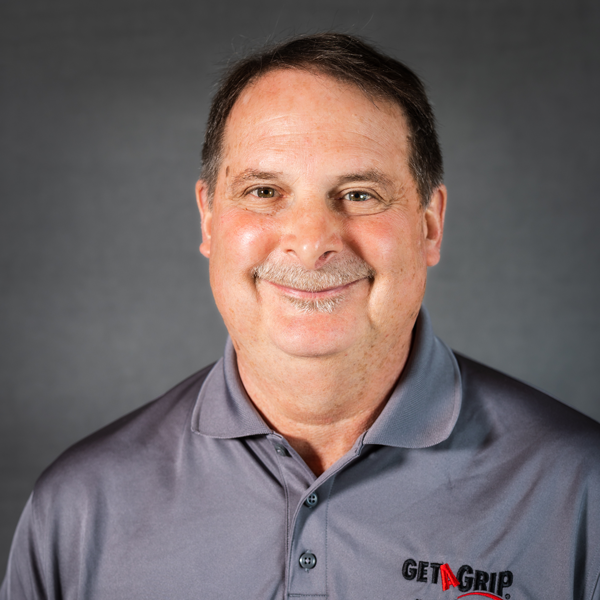 Nashville Team
Welcome to Get A Grip Nashville, your go-to destination for exceptional countertop and bathtub resurfacing in Nashville and its surrounding areas. If you're seeking a smart and stylish way to update your kitchen and bathroom surfaces, look no further than Get A Grip.
As the premier countertop and bathtub resurfacing company in the Nashville area, Get A Grip Nashville stands out in the industry. Dave DelPapa, the proud owner of Get A Grip Nashville, joined the nationwide network of Get A Grip® with a mission to revolutionize the resurfacing industry, focusing on top-notch workmanship and exceptional customer service.
"We're in customers' homes every day and Get A Grip products lead the resurfacing industry in affordability, quality, and versatility of colors and textures," DelPapa says. "Since 1999, Get A Grip has continually developed their exclusive techniques and resurfacing products by researching and creating new, better products."
At Get A Grip Nashville, we serve homeowners and well as residential and commercial property managers. We assist individuals who value sustainability and wish to enhance their surroundings affordably while minimizing waste.
Before you embark on your remodeling journey, take a moment to request a free estimate by calling 615-772-3234 today!
Memberships:
Request A Free Estimate
READY TO JOIN THE GET A GRIP NASHVILLE TEAM?
Apply Now
Hear from our Customers
"Vince, the professional assigned to my job, did an incredible job. The tub looks better than it ever did! It took two different applications of materials/polishing, etc., but the end result was incredible for, in my opinion, a reasonable price. They are very busy, and it took a while to get on their calendar, but the wait was worth it. Take it from this professor, A+ all around."

Georgiann D.

YELP
Leave Us a Review
Our team works very hard to provide the best quality products and service.
If you are satisfied with your resurfacing project, please leave us a review by clicking on one of the following review platforms: