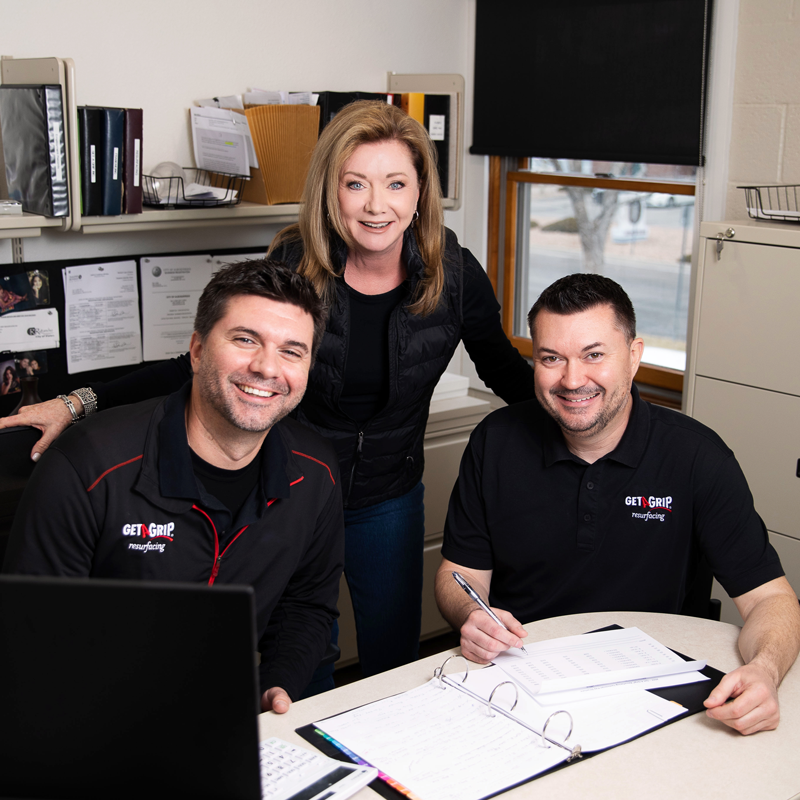 Join Our Team at Get A Grip Resurfacing
At Get A Grip® Resurfacing, we are a family-friendly company with significant growth potential and a wide range of employment opportunities. Here are some of the reasons why you should consider joining our team:
Full-time positions around the country
Steady, year-round work
Salary and commission-based positions
Benefits
Training and support
Tools and supplies
Inside work environment in homes, hotels, apartments, etc.
Equal opportunity regardless of gender, race, age, etc.
Apply Now
Now Hiring:
Self Starters
Our technicians work independently, starting and finishing each job by themselves or with minimal supervision. If you enjoy working independently, we have opportunities that suit you.
Great Attention to Detail 
Resurfacing is an art and a craft, and we need technicians who can bring all these elements together to deliver top-quality work with good attention to detail and the ability to follow directions.
Problem Solvers and Patient Professionals
Each job is unique, and we need technicians who can handle the unexpected with patience and professionalism. If you're a patient and reliable problem solver, we want you!
Join our team at Get A Grip® Resurfacing and start your career in the resurfacing industry today.
What Makes Get A Grip Great
Proprietary Resurfacing Process
If you're ready to learn and strive for excellence, we'll teach you our fool-proof resurfacing system.
We Make Your Job Easier
Our technicians work with amazing proprietary technology, materials, and equipment to deliver top-quality work.
Variety of Job Sites
We work in a variety of residential and commercial properties, including homes, hotels, and apartments.