Revolutionizing the Resurfacing Industry
Transforming Surfaces with Excellence: Welcome to Get A Grip Resurfacing.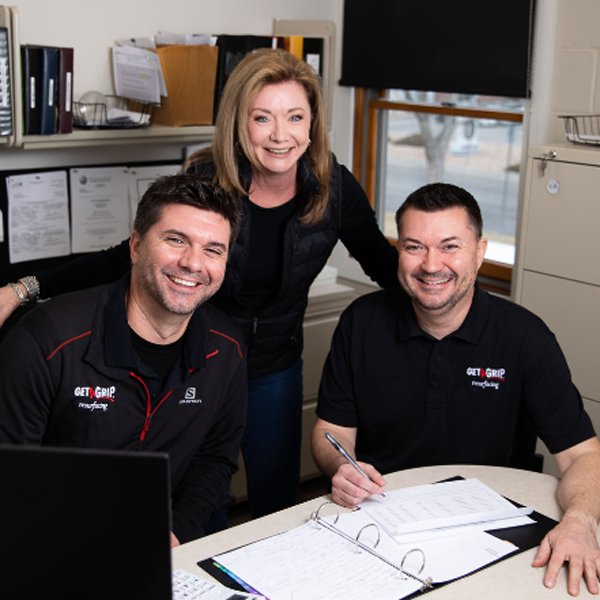 The Get A Grip Story
Welcome to Get A Grip Resurfacing, where we proudly lead the industry with our proven products and cutting-edge techniques. As one of the most sought-after companies in the field, we specialize in transforming surfaces to their former glory. Whether it's repairing and resurfacing a fiberglass bathtub, breathing new life into stained or scarred kitchen countertops, or revitalizing tired, worn cabinets, Get A Grip continues to revolutionize the resurfacing industry. Our exceptional services cater to homeowners, property managers, apartments, hotels, motels, resorts, and government institutions. With a strong focus on ingenuity and safety, we consistently deliver high-quality work that surpasses our clients' expectations.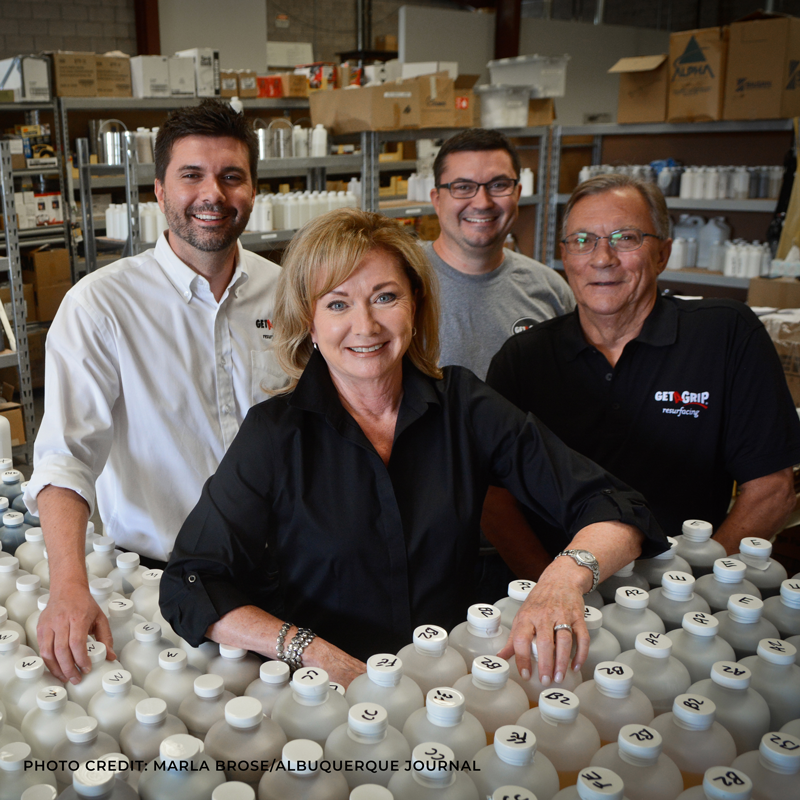 Building Get A Grip from the Ground Up
In 1998, Ryan Dillard embarked on a life-changing journey, leaving Dallas in a red Jeep to find solace in the mountains of New Mexico. There, he discovered a groundbreaking technique to restore worn bathtubs and countertops without the need for removal. Intrigued by the immense potential, Ryan convinced his parents, Cub and Sharon Dillard, to join him in Albuquerque and venture into this unique business opportunity. Despite initial skepticism, Sharon witnessed firsthand the spark in her son's eyes and the incredible possibilities. Things fell into place effortlessly, including a house in the mountains that had long captivated Sharon.
In 1999, she began splitting her time between Dallas and Albuquerque, and Cub eventually followed suit, bringing his wealth of sales and finance experience. Together, they established Get A Grip, a pioneering family business in the resurfacing industry. Sharon's marketing and advertising expertise combined with Cub's business acumen propelled the company's growth, creating a remarkable success story that started with a simple journey of self-discovery.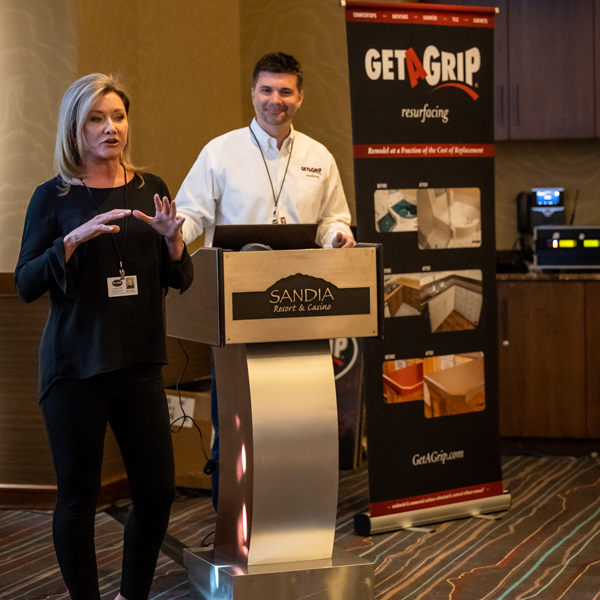 Leading with Trust, Innovation, and Passion
Today, Get A Grip proudly leads the resurfacing industry with a strong presence in over 30 locations across the country. Our company remains a true family business, built on trust, innovation, and a passion for transforming surfaces.
Continuing our commitment to revolutionizing the resurfacing industry, Get A Grip employs proven products and techniques that set us apart from the competition. We constantly strive to deliver outstanding results, making us the top choice for discerning clients seeking exceptional resurfacing solutions.
Stay updated with the latest breaking news about Get A Grip by clicking on the logos below. We have exciting developments to share, so make sure to check back often. Get ready to experience a resurfacing revolution with Get A Grip!
What Our Customers Say
From start to finish Get A Grip was amazing. They were responsive, reliable, professional, friendly, affordable and did a great job. Their team shepherded us through the process and our tech did an amazing job. He was on time, detailed oriented, and kept the space clean over the two days of work. Our tub and shower pan look brand new. Highly recommend Get a Grip!

Margaret M.

Yelp

Thanks to the staff at Get A Grip! We love our new showers/tubs and appreciated how quickly the guys worked and how profession the result has been. Highly recommend!

Matt H.

Facebook

Our master bath needed updating but we couldn't afford thousands of dollars for a full remodel. We heard about Get A Grip and asked for an estimate. The price was right and the results were amazing. The team was on time everyday, met every expectation, and created an entire new look for our bathroom. This was a first class experience every inch of the way. Excellent value. We highly recommend Get A Grip!

Pat T.

Google

Get a Grip repaired a chipped area in our bathtub and resurfaced our kitchen counters. We did have a problem to which they responded immediately and professionally. We are very pleased with the completed job and totally satisfied with their service. Great companies stand behind their products and services and Get a Grip Resurfacing is a great company. Highly recommend them.

Brian W.

Google

Get A Grip did a great job. Project was to resurface our fiberglass tub and shower insert. It was completed within 3-4 hours and he left absolutely no mess. We are very happy with the result and would definitely hire him again. They were on time and did the project for exactly what they quoted.

Scott Z.

Google

My mid century bathroom tile and tub look like new. Resurfacing for a fraction of the price of replacing the tile or tub. Highly recommend them.

Sally B.

Google
Discover the expansive reach of Get A Grip's resurfacing expertise with our interactive location map. With a strong presence in over 30 locations nationwide, we proudly lead the resurfacing industry. As a trusted, family-owned business, we are driven by innovation and a deep passion for transforming surfaces. Find a location near you and experience the Get A Grip difference today.